Pastor Johnston's Testimony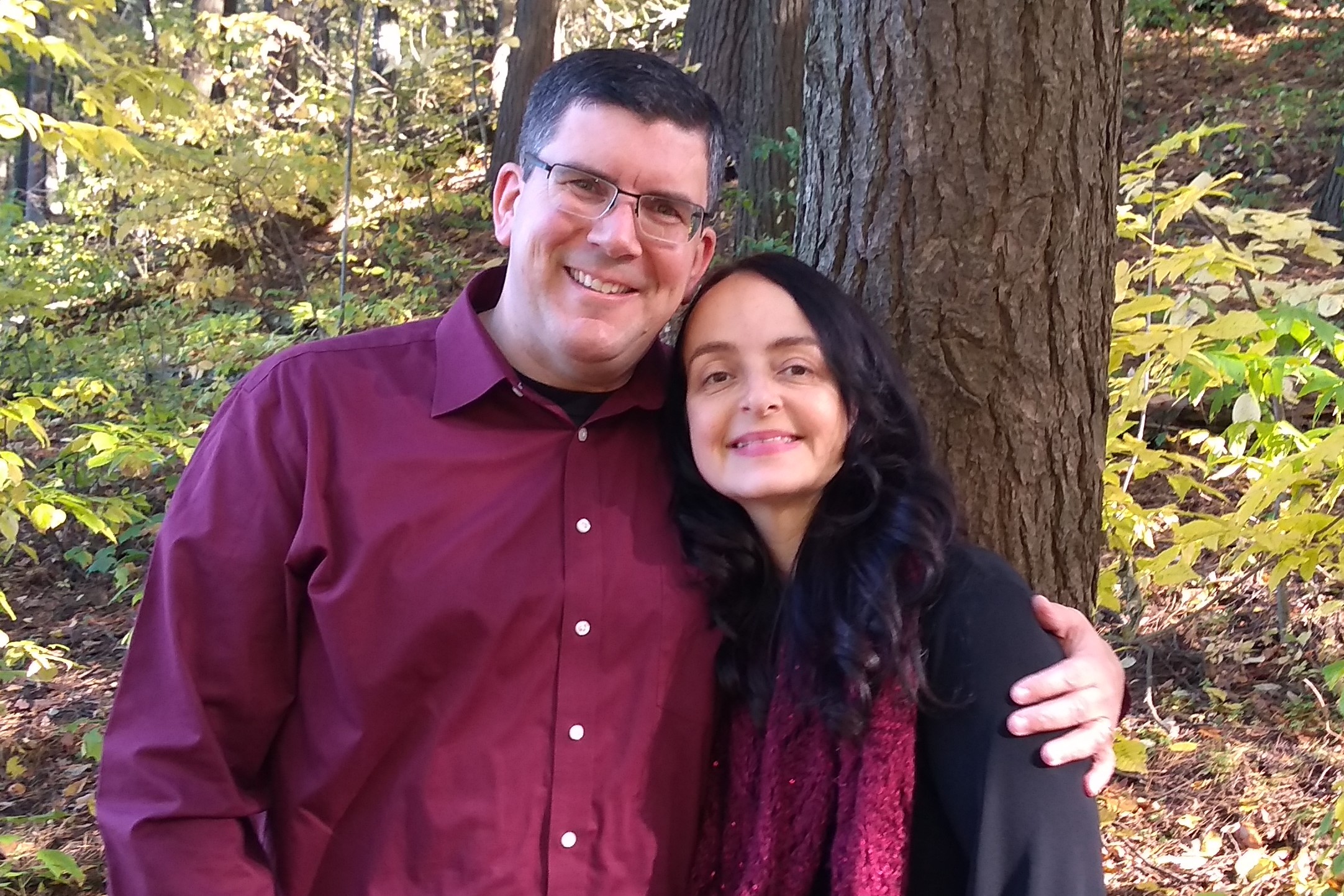 I had the opportunity to grow up in a Christian home.  My family has been very faithful and active members of HeritageBaptistChurch in Barrie, Ontario since 1976.  Previous to that, my parents and grandparents were faithful, active members of BethelBaptistChurch in Orillia, Ontario.   As a young person, I was privileged to grow up under the ministry and influence of Pastor LeRoy Pennell, who started HeritageBaptistChurch in 1975.  He faithfully remained as the pastor for 40 years before semi-retiring in 2015.  Now he preaches often at churches around the country.  
Like my pastor, my life is dedicated to the same longevity of faithfulness and loyalty to the new church God is establishing here in Richmond Hill.  Gospel Light Baptist Church held its first service on June 22, 2003.  My family started the church alone believing it was God's will for a new gospel-preaching church to be established in York Region.  A strong church requires a faithful pastor and people.  Will you join me? 
I have been blessed with a Godly heritage.  My parents and grandparents built strong marriages, reared good children, and had happy homes.  They faithfully served the Lord and were active church members all their life.   
My desire is that we can help other families to know the same blessing.  We want to help pass on from generation to generation a Godly heritage.  We want couples to know marriage and home life the way that God intended it to be - a little taste of Heaven.
I trusted Jesus Christ as my personal Saviour on June 24, 1981.  I'll never forget that night when I got saved.  I placed my faith in Jesus alone to receive forgiveness of sins and to become a part of God's family.
My goal is that the ministries of Gospel Light Baptist Church will be used to see hundreds and thousands of people from every background come to a saving knowledge of Jesus Christ.  What a wonderful joy it brings to know that your eternal destiny is settled and Heaven is your final home.  

I grew up on a farm less than two hours north of Toronto in OroTownship.  My father died in a farm accident when I was eight years old.  When I was sixteen, my older brother was killed in a car accident.  He had just graduated from college and been married.  I wondered why God would allow it.
The tragic events in life can either make us bitter or make us better.  God has used apparent tragedies to shape my life and make me what I am today.  God's will and purpose were accomplished in my life.  My prayer is that the message of God's Word can help bring peace and understanding when things happen in our lives that we don't understand.  The Bible is true when it says that, "all things work together for good… according to His purpose."  I want to share the message that God has a purpose for every life and that each one is important to God!
As a teenager, I knew God's calling was on my life to be in the full-time ministry as a pastor.  I graduated from HeritageChristianAcademy and then began attending Bible college.  I studied Pastoral Theology and graduated in 1998.  It was there that I met my wife.  Rachel also was saved as a young person and had surrendered her life to full-time service.  She graduated from Bible college in May of 1999 with a degree in Elementary Education.  We were married on June 19, 1999.  We have been happily married for these several years and God has blessed us with seven precious children, B.J., Ashley, Eric, Jessica, Rebecca, Jenna, and Steven.

I have had no doubts that God wanted us to start Gospel Light Baptist Church in this area.  I have been trained for this purpose.  There is a great need for churches that will preach the Truth and help to build people's lives on the Word of God. 
My wife Rachel and I moved to London, Ontario in October of 1999 and began serving and training in the ministries of LighthouseBaptistChurch.  I served as an assistant pastor, taught a class for young married couples, conducted nursing home services, worked in children and youth ministries, and many other things. 

In the Spring of 2003, we moved to York Region to start a new church.  There was no group of people that called me to be their pastor; God had called me.  We located a meeting place, printed some brochures; then began knocking doors and meeting people in the community of Richmond Hill.  The Lord blessed our faith and effort and Gospel Light Baptist Church held its first service on June 22, 2003.
 
My heart is thrilled when I think about what the future holds for Gospel Light Baptist Church.  Greater days lie ahead as we claim the promises of God.  As the great missionary William Carey said, "We are attempting great things for God, and expecting great things from God!"  We are building a church home for my family and yours.  We hope you will visit with us soon and often!